This is our tribute to Mac Miller who passed away too soon.  His music will live on and we hope you enjoy our episode dedicated to his memory.  RIP Mac Miller.
High vibrations bring us into high altitudes fulfilling our highest expectations of high quality music – every time!!!
CLICK BELOW TO LISTEN TO THE LATEST PODCAST: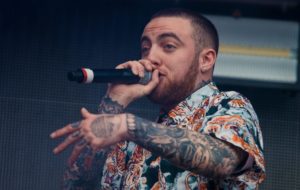 Thank you for tuning in & be sure to GIVE US A 'LIKE' ON FaceBook—>  www.facebook.com/AOTARadio
You can tune in LIVE every Sunday from 2AM – 4AM PST with your host Django and DJ Ben Vera (@BenVeraOfficial), your tour guides through this cloud drift in your mind.
90.7FM Los Angeles    –    98.7FM Santa Barbara     –     93.7FM San Diego     –     99.5FM Ridgecrest/ China Lake
LIVE online at:    www.KPFK.org