Hey Man!  Welcome to a Jamaican special edition of All Of The Above.  This week DJ Ben Vera brings you a special upisode after his trip to Jamaica including interviews with Warrior King & Ricky Chaplin.  Get ready for 2 hours of all reggae, roots, dancehall & dub!
CLICK BELOW TO LISTEN TO THE LATEST PODCAST:
The 1st interview (1st hour) is with Warrior King who called in from Kingston, Jamaica.  We discuss his beginnings in music & preview some songs from his new album "The Rootz Warrior".
The 2nd interview (2nd hour) is a live recording from the back yard at the house of Bob Marley in Kingston, Jamaica.  DJ Ben Vera sat down with the docent of the house Ricky Chaplin to discuss the culture of reggae music and what it means to Jamaican people and how it vibrates across the world.  We also preview a few songs from his new album "Chap Dem Chaplin".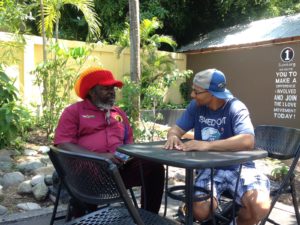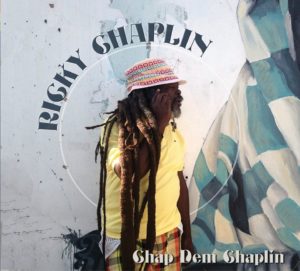 Ricky Chaplin – Chap Dem Chaplin
Thank you for tuning in & be sure to GIVE US A 'LIKE' ON FaceBook—>  www.facebook.com/AOTARadio
You can tune in LIVE every Sunday from 2AM – 4AM PST with your host Django and DJ Ben Vera, your tour guides through this cloud drift in your mind.
90.7FM Los Angeles    –    98.7FM Santa Barbara     –     93.7FM San Diego     –     99.5FM Ridgecrest/ China Lake
LIVE online at:    www.KPFK.org
SUBSCRIBE USING YOUR FAVORITE PODCAST APP – SEARCH: "All Of The Above Radio"